Haven't done this in a month or so. But nothing really changed so I didn't feel it warranted it. But I have two additions that I find myself constantly staring at when I see an icon or a poster or something. So here we go,
Some Kind of Weird Hybrid of Aesthetics and Sexual Attraction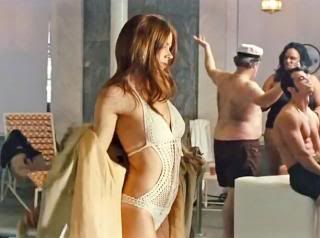 I wouldn't say I would like to have sex with this character but I like to watch her. I like how her body moves and I like how the costumes fit her.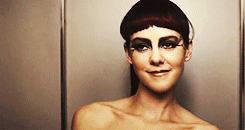 I have not seen the Hunger Games movies but I know who Jena Malone is playing. All I know is that I extremely attracted to her in this scene. I mean she seems so bold and unashamed of her nakedness. She's flirty and just. And her body looks nice. She's not ultra skinny or ultra curvy. She's kinda of fleshy but I like that.
So that ends this month's attractions.
This entry can also be found on DW at:
http://leia-solo.dreamwidth.org/415983.html